From where the macaques came to Gibraltar, I mentioned in the text Click. Currently, the colony counts about 300 animals.
We like to visit Gibraltar once in a while. And every time I am on the "Rock," I observe situations when sweet monkeys steal documents, phones, cameras, and sandwiches.

Despite warnings, tourists often forget about the basic safety rules, and please remember - macaques are wild animals!
By the upper station, monkeys jump on the roof of the cable car, and it takes them a few seconds. They steal everything that is within their reach. I saw that one of them snatched the whole plastic bag, and another one tugged at the strap of my camera. In general, they seem to be sleepy and calm, but don't forget - plans of "attack" are in full swing in their little heads. :)

They grab the food, jump on the backpacks, want to get inside the bags and pockets, and smoothly undo the zippers to pull out everything they find. It is impossible to chase them because not all of us have the skills to climb up the almost vertical wall of the "Rock".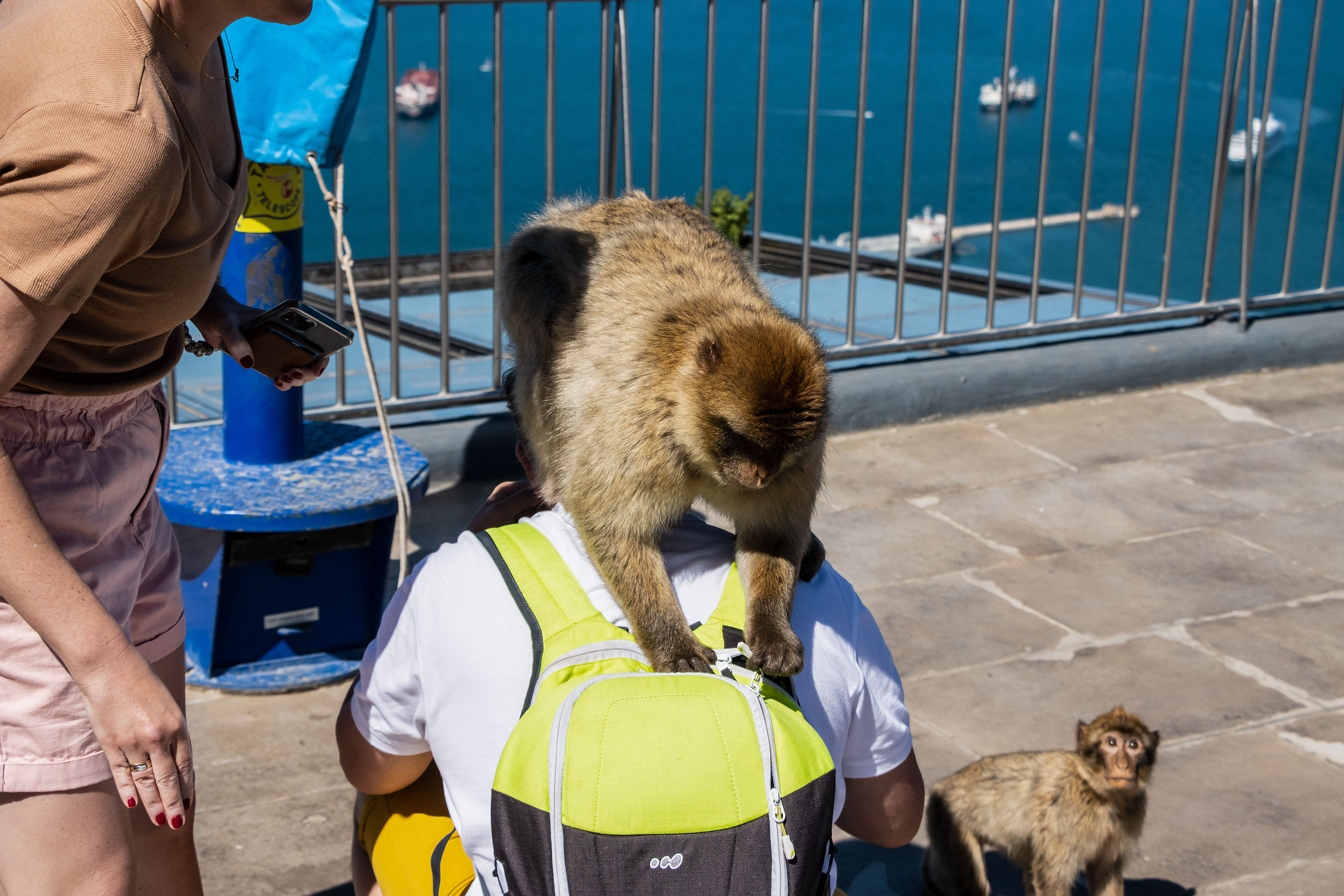 Just remember the following tips, and your visit to the monkeys will be an unforgettable experience worth remembering and photographing:
Put down your plastic bag or food before entering the area where the monkeys walk.
Wear your backpack on your chest, or at least try to tie the zippers so that monkeys cannot open them
Carry your camera or phone on a strap that goes around your neck or arm
Don't show fear, ignore them, pass by them with a faster step
Do not make faces at them. Showing teeth is a sign of aggression!
Do not touch them! They are not pets, even if they look like cuddly toys
Do not eat outside if there are monkeys around
Don't feed them - you could be fined £500!
And most important of all - don't panic! If a monkey jumps on your shoulder, gently let it go, do not try to make any sudden movements. Usually, they will get bored and jump off after a while.
Below is a video of the cable car ride from my AlwaysSouth channel.

Follow Southernspain.net on Facebook and the AlwaysSouth channel on YT! - Thank you!

Book your train, bus or flight ticket, and discover Andalusia!
Back
---
---
Related articles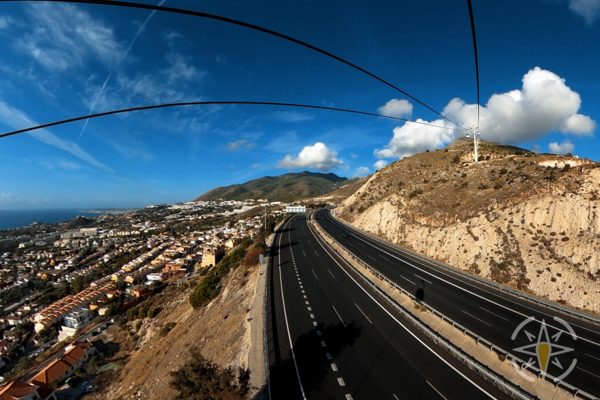 Cable car trip to the Calamorro in Benalmadena
An excellent idea for a fun time for the whole family!
Read more >>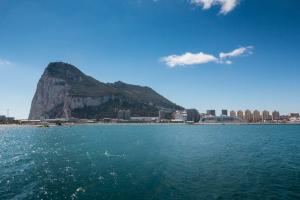 Monkey Rock - What to see in the Giblartar
From a peaceful object of religious reverence, it has evolved into one of the most critical places on the world's geopolitical map.
Read more >>